It is surely the dream of every woman and man who cooks for the family to work in a kitchen that is both modern and attractive to them.  That is to say, some modern styles are not all that attractive to everyone. To some people, modern kitchens like the ones from kitchen professionals look cold and uninviting, while other people love the clean lines and neutral colours.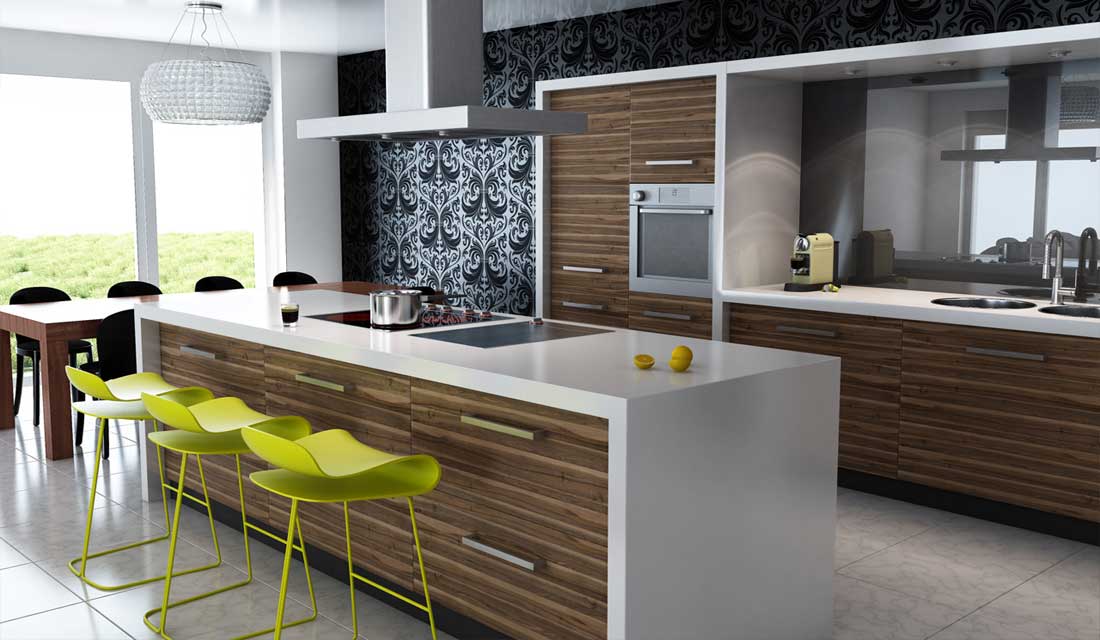 However, not everyone knows the difference between a modern kitchen and a contemporary one. Many people use the terms interchangeably, while purists insist there are some differences between the two. If you are renovating and want a specific style, it is necessary to know the difference in case you get something you didn't expect.
The contemporary style of kitchen design refers to styling that is current, while modern design is really meant to convey the style that was current in about the mid 20th century.  You have to understand that it totally broke with the traditional style that had been in place before the Industrial Revolution, so it was considered innovative and modern at the time.
That was a long time ago now, but the term modern has stuck. It does not mean the same kind of modern that many people envisage in today's kitchens.  Many elements found in contemporary kitchens are missing from modern ones.  That said, components of the two can exist happily together if done with care.

For example, modern kitchens lack ornamentation, allowing the colours and texture of the materials used to dominate. Sleek, horizontal lines and a minimalist look with plainer materials are pointers to a modern kitchen. Colours are more neutral, with whites and greys dominating.
A contemporary style kitchen is more likely to contain tile shapes with an obvious pattern and multiple materials with the kind of colours and textures missing in the modern style.  The two styles can merge with the addition of coloured ornamentation such as a feature splashback or bench tops that really stand out for their beauty.
A signature element of the modern style is the flat panel or slab door for the cupboards. In this style the cupboard frames are quite hidden by the doors, ensuring even spacing between cupboards and fewer vertical lines. The horizontal lines are emphasised by horizontal handles, often in tubular form.
The framed overlay is different in that it shows the actual front of the cupboards, on all four sides of the doors giving more vertical lines. There are vertical lines of the doors at each side of the cupboards, in between the cupboards and often the handles are vertical too.
If you are looking for a unique kitchen in a particular style, use a professional kitchen designer to get it right.